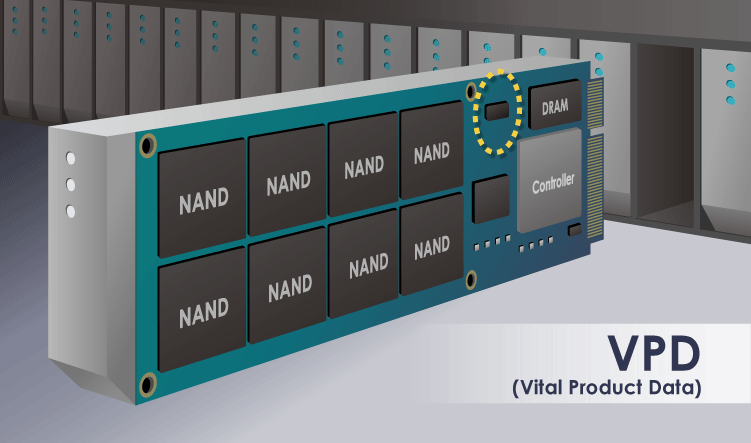 ABLIC provides Vital Product Data (VPD) EEPROMs for Solid State Drives (SSDs).
Our product line includes the VPD EEPROMs with built-in temperature sensors and/or Address Resolution Protocol (ARP) function that are suitable for data centers, servers and high-end PCs. Our VPD EEPROMs will assist the development of any type of SSD.
1. Built-in temperature sensor (S-585AA / S-34TS04L)
The built-in temperature sensor in ABLIC's VPD EEPROMs promotes performance improvements in SSDs used for data centers, servers and other high-end PCs.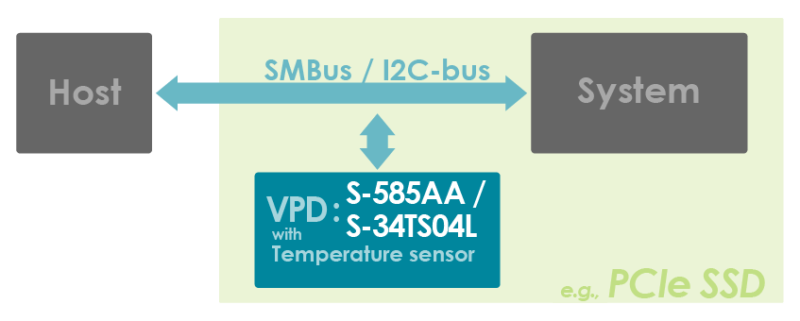 2. Support for SMBus ARP (Address Resolution Protocol) function (S-585AA)
The S-585AA supports the SMBus ARP function.
As this IC also supports the SMBus ARA function*1 and timeout function*2 and is therefore ideal for use with SSDs that communicate over the SMBus.
What is an ARP (Address Resolution Protocol) function?
The ARP is a function that allows a HOST to arbitrarily assign an address to slave devices.
Therefore, easy to add SSDs.
*This function complies with the SMBus rev. 3.1 standard.
*1 ARA (Alert Response Address) function:
A function for easily detecting which slave device set the EVENT pin to Lo (assert)
*2 Timeout function:
A function that resets the communications and set the device to standby mode when the SCL pin stays "L" for the certain time period (tTIMEOUT.MAX) or more
3. Low voltage operation: 1.7V min.
The EEPROM's low-voltage operation (operation voltage range: 1.7V – 3.6V) of 1.7V min. means it can be used with 1.8V AUX power supplies.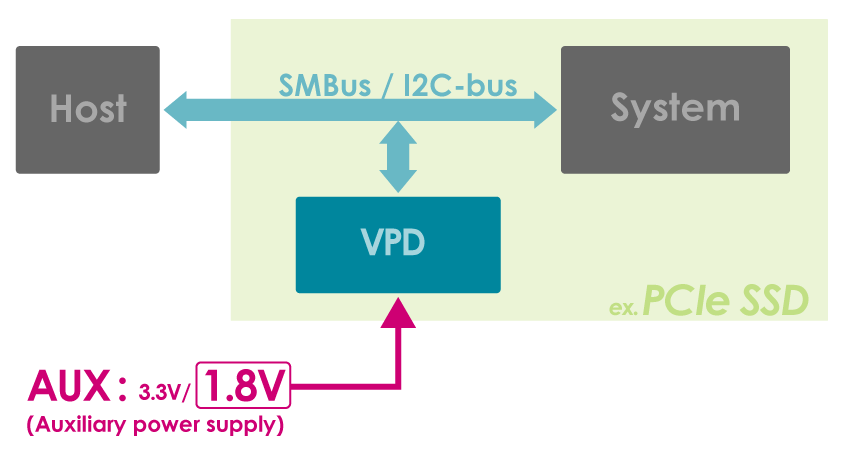 In addition to VPD EEPROMs, ABLIC's lineup also includes the following ICs that are the best choice for SSDs.