Note: Applicable products on this page are general-purpose ICs and automotive ICs excluding medical device ICs. Click here for inquiries about medical device ICs.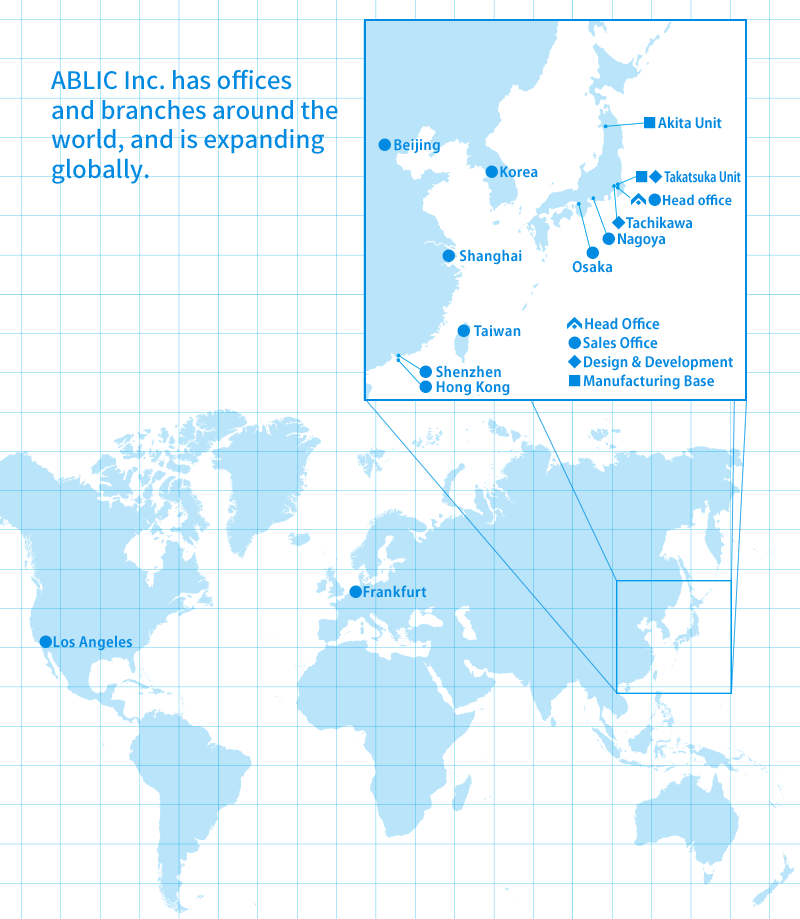 Head office
ABLIC Inc.
Head office
3-9-6 Mita, Minato-ku,
Tokyo 108-8330, JAPAN
Telephone: (+81) 3-6758-6815
MAP
Domestic Branch
ABLIC Inc.
Takatsuka Unit
563, Takatsukashinden, Matsudo-shi, Chiba 270-2222, Japan
Facsimile: (+81) 47-706-0157
ABLIC Inc.
Akita Unit
58-2, Aza-Torii, Omagari-Nishine, Daisen-shi, Akita 014-0072, Japan
Telephone: (+81) 187-73-8103
Facsimile: (+81) 187-73-8104
ABLIC Inc.
Nagoya Sales Office
4F, Nagoya Nishiki City Building, 1-6-5 Nishiki, Naka-ku, Nagoya-shi, Aichi
460-0003, Japan
MAP
ABLIC Inc.
Osaka Sales Office
11F PMO EX Shin-Osaka, 4-2-10 Miyahara, Yodogawa-ku, Osaka-shi, Osaka 
532-0003, Japan
Telephone: (+81) 6-7712-4351
MAP
ABLIC Inc.
Tachikawa Office
Urban Tachikawa Bldg. 3F, 3-6-15 Shibasakicho, Tachikawa-shi, Tokyo 190-0023, Japan
Americas
Europe
Asia
* You can see "MinebeaMitsumi's Outline of operations and Directory" here.
* You can see MinebeaMitsumi plants here.