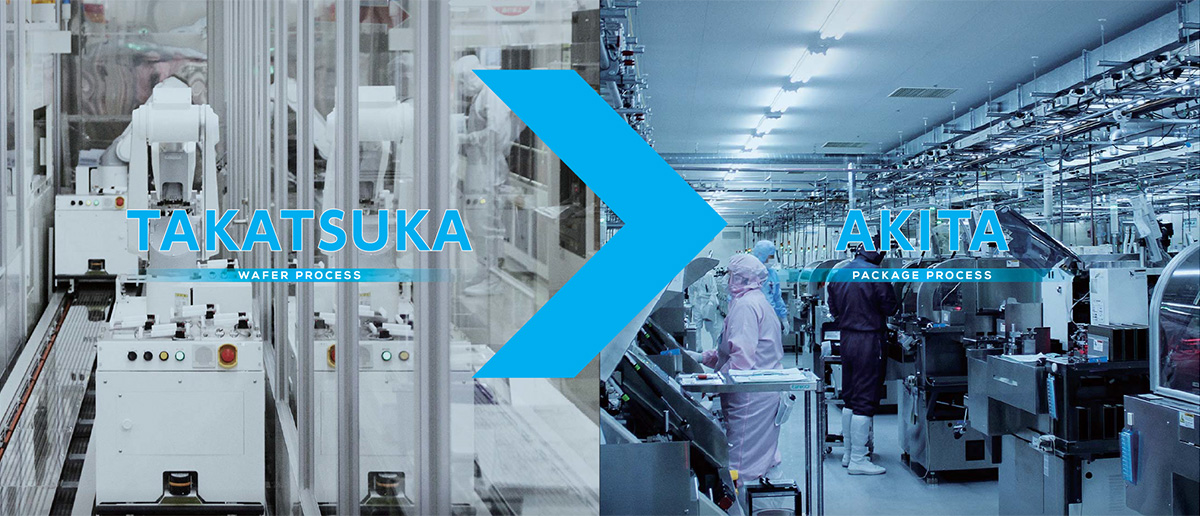 <Takatsuka Unit> Matsudo, Chiba Prefecture
Front-end process manufacturing centered on the development of product designs and processes, and wafer processing
<Akita Unit> Daisen, Akita Prefecture
Back-end process manufacturing centered on packaging.
High-quality, safe, and secure products
thanks to our integrated production system
We are a vertically integrated analog semiconductor maker, capable of in-house production from circuit design to manufacturing. We create innovative products that accurately address various potential market needs, and our strength lies in our ability to provide meticulous and comprehensive response to a wide range of customer's different requests. We consistently present new value by providing our customers with solutions that open a path to the future, ranging from the development of components to the designing of circuits, testing, and development of packages.