Automotive, 125°C operation, 36V battery monitoring IC with fast detection response
S-19114xxxA Series

Improves the safety of automotive devices

The industry's fastest* detection response


improves system safety!

Low current consumption contributes to


lower system standby current

Ultra-compact package


meets the need for smaller automotive devices
Automotive, fast detection response
battery monitoring IC
S-19114xxxA Series
Low Current Consumption Battery Monitoring IC with Industry's Fastest* Detection Response Improves Safety of Automotive Devices!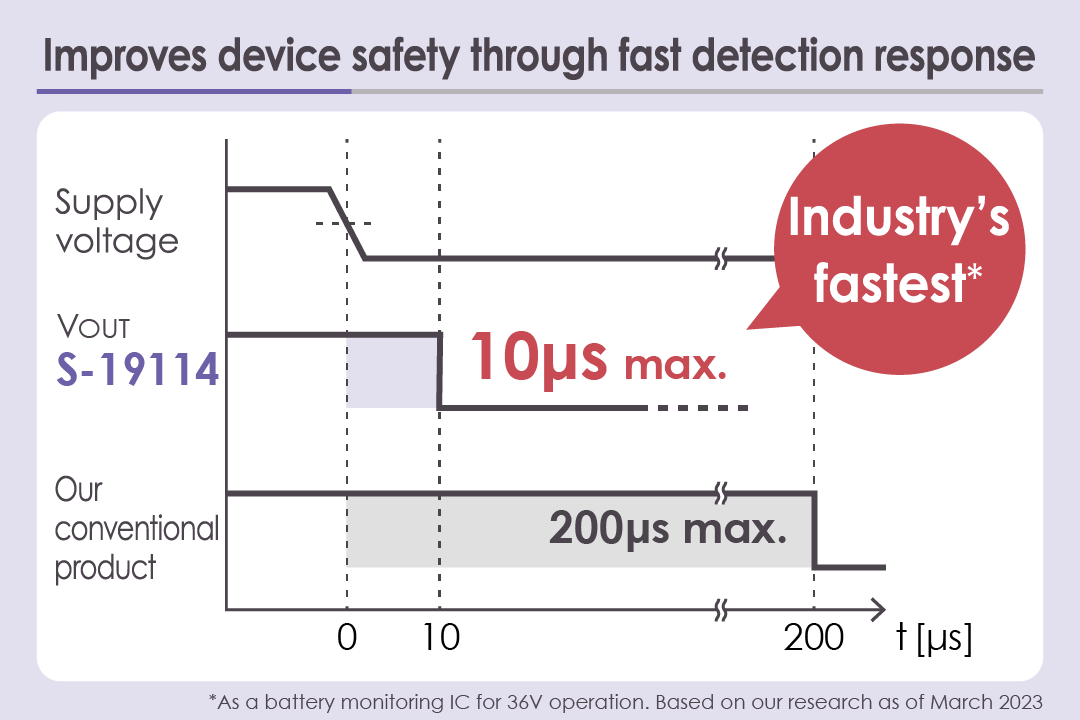 The industry's fastest* detection response improves system safety!
The S-19114xxxA Series exhibits the industry's fastest* voltage detection response time of 10µs max.
Shorter voltage detection response times enable quicker detection of low battery voltage during monitoring, which improves safety by enabling faster output of detection signals to the microcontroller.
The reduction of capacitors in connecting the ECU input also contributes to lower cost.
*As a battery monitoring IC for 36V operation.
Based on our research as of March 2023.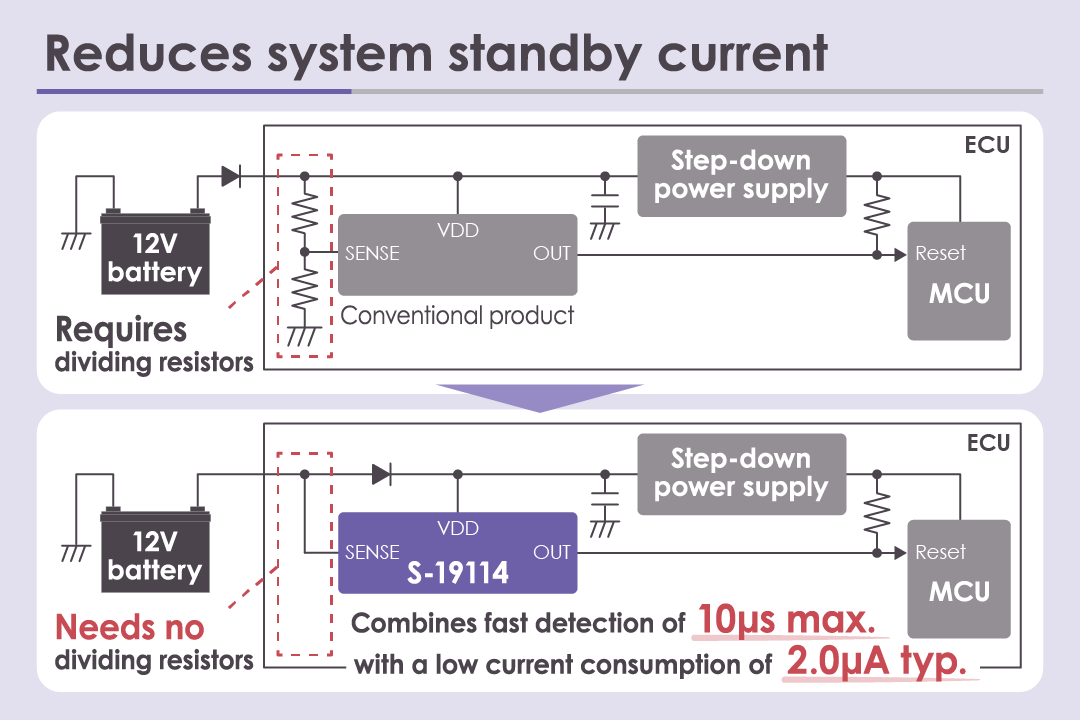 Low current consumption lowers system standby current
The battery monitoring IC requires low current consumption to monitor the battery at all times. The S-19114xxxA Series has a low current consumption of 2.0µA typ. during operation while providing fast detection response of 10µs max.
Another advantage of the S-19114xxxA Series is its high withstand voltage of 45V, which eliminates the need for the dividing resistors used in conventional products that led to an increase in standby current.
The low current consumption and high withstand voltage have helped lower the standby current of the system overall.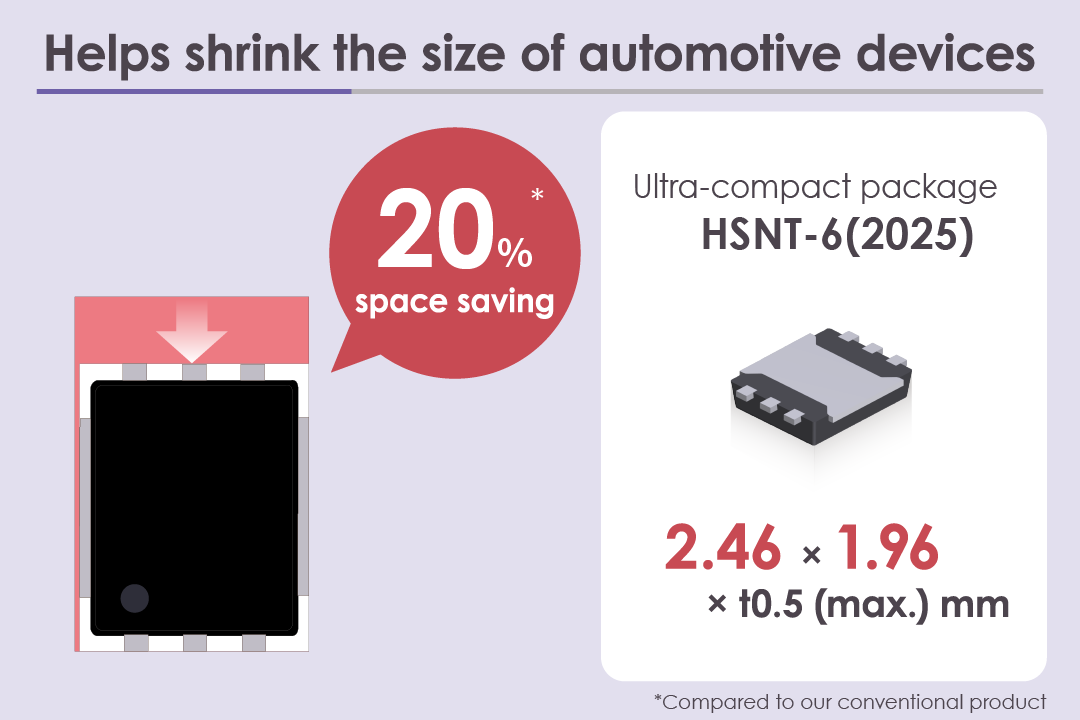 Ultra-compact package contributes to shrinking the size of automotive devices
The S-19114xxxA Series is housed in an ultra-compact 2.46 × 1.96 × t0.5 (max.) mm HSNT-6 (2025) automotive package that reduces the footprint of this series by about 20% over our conventional products. The reduction of capacitors connected to the ECU input and a smaller package contribute to additional space saving in automotive devices.
In addition, we also provide a lineup of versatile SOT-23-5 packages.
Automotive Battery Monitoring IC Product Lineup
Specifications
Product name
S-19114 L / M / N / R
S-19114 P / Q / S / T
For automotive
Operation voltage range
3.0V to 36.0V
Detection voltage
4.0V to 12.0V
Detection voltage accuracy
±1.5%
Detection response time
10μs max.
25μs max.
Current consumption during operation
2.0μA typ.
Package
SOT-23-5, HSNT-6(2025)
Automotive quality
AEC-Q100 qualified, PPAP capable
Operation temperature range
Ta = −40°C to +125°C
Datasheet