ABLIC's convenience timer is a CMOS timer IC with ultra-low power consumption, which is suitable for relative time management and enables setting the alarm time or the interval time arbitrarily.
It contributes to reducing system standby current during engine shutdown.
1. Ultra-low current consumption 0.2μA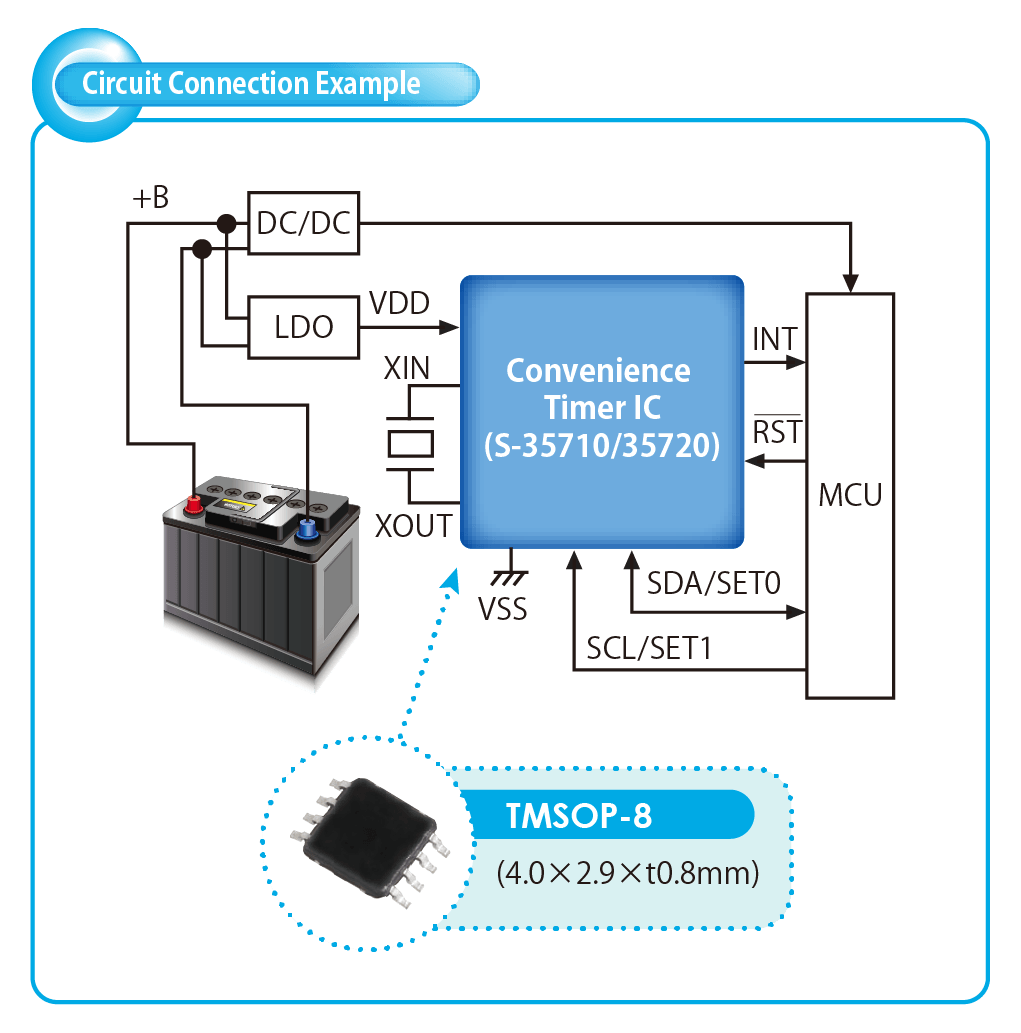 The ultra-low current consumption of 0.2μA is much lower than the current consumption of the built-in microcontroller timer. It is possible to significantly reduce the system standby current to use the convenience timer instead of the microcontroller timer and to operate the system intermittently.

2. Flexible time management
Alarm interrupt time  can be set over a wide time period from 1 second up to 194 days
Alarm interrupt time settings can be made in 1-second increments


3. Built-in quartz crystal (S-35710M)
Thanks to the built-in quartz crystal: 
There is no need to assess IC and quartz crystal matching.
The number of external components can be reduced.
Housed in an HSOP-8Q package of the same size as an 8-pin SOP package, the IC is compact and has fewer pins.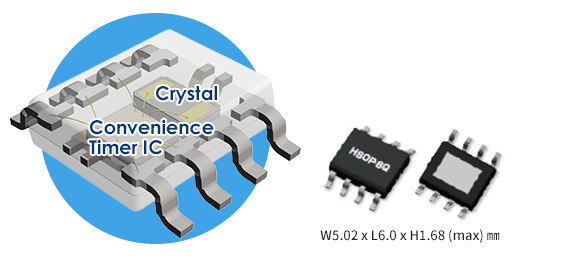 4. Application example
Time management for regular surveillance of fuel vaporization status (e.g., fuel injection system)
Time management for regular surveillance of battery status (e.g., BMS)
Time management during various system sleep periods (engine shutdown)
Alarm management for equipment replacement and end of service life