2/6/2019
Techanalye Co.,Ltd.
Last time, I introduced the features of the S-19630AB, a zero-drift operational amplifier for automotive use which is launched in September 2018 and its application example to the transmission. The S-19630AB is featuring low offset voltage of 50uV max. and low offset voltage drift of 25nV/°C. The precision will be improved 10 to 100 times by replacing the bipolar operational amplifiers which has used in the current transmission system with the S-19630AB.
Now, the hydraulic pressure control circuits are used in a lot of parts of the automobiles besides the above transmission. As shown in Figure 1, an intake and exhaust valve are located in the engine. The intake valve lets air in to spark gasoline and the exhaust valve lets exhaust air out. The hydraulic pressure is also used in the intake and exhaust valve timing control system to manage opening-closing timing of the valves. High-precision processing in the intake and exhaust valve improves the fuel consumption, output performance of the engine and reduces the nitrogen oxide in exhaust gas. And in the electrical 4WD system, it switches the driving mode based on the driver's operation or information from various sensors. These information transmissions are also processed using the hydraulic pressure. And the data from pressure sensors is indispensable to control these systems.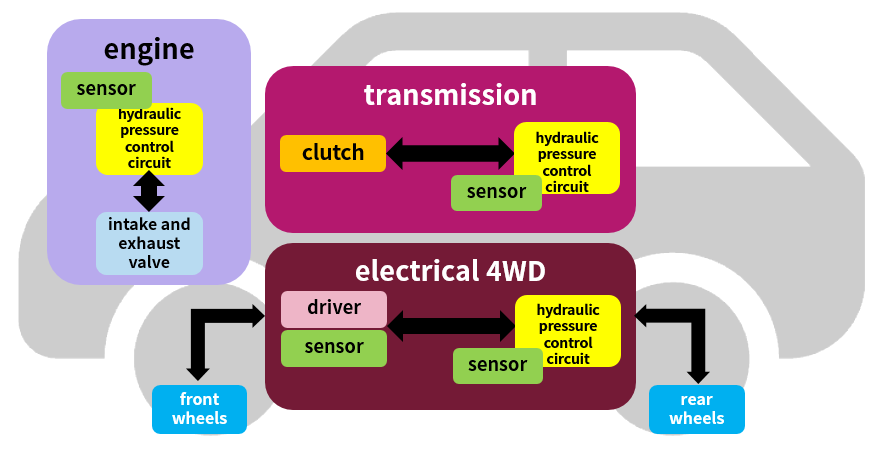 In other words, automobile is a congeries of sensors and hydraulic pressure control systems.
And operational amplifier, preamplifier and AD converter are always mounted on the hydraulic pressure control circuit. If operational amplifier for automotive use and these sensors are included in a kit, it can be provided as a new solution ready-to-use (see Figure 2).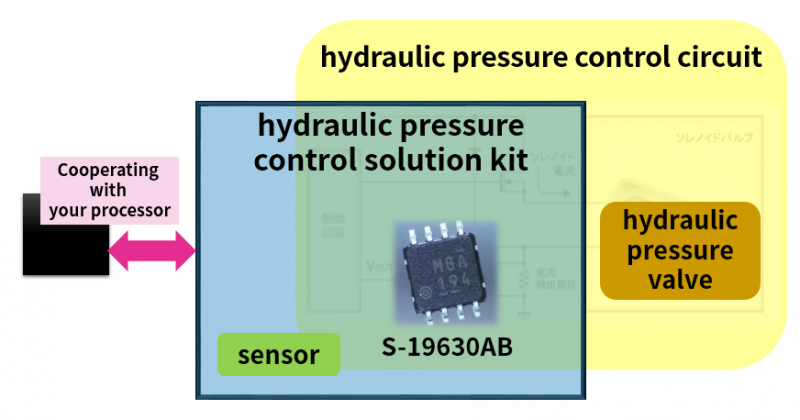 If the kit is cooperating with the processor customers are currently using, replacement is even simpler. It is necessary to consider the kit as an example of the evolutionary plan for S-19630AB.
By the way, S-19630AB has one more feature. The upper limit of the operation power supply voltage range is increased significantly from 5.5V to 36.0V (See Figure 3). This is the specification to take into account electric vehicles (EV) and hybrid electric vehicles (HEV). Looking ahead the future trend toward EV and realizing a further voltage resistance enhancement, ABLIC's operational amplifier will absolutely follow the evolution of the automotive.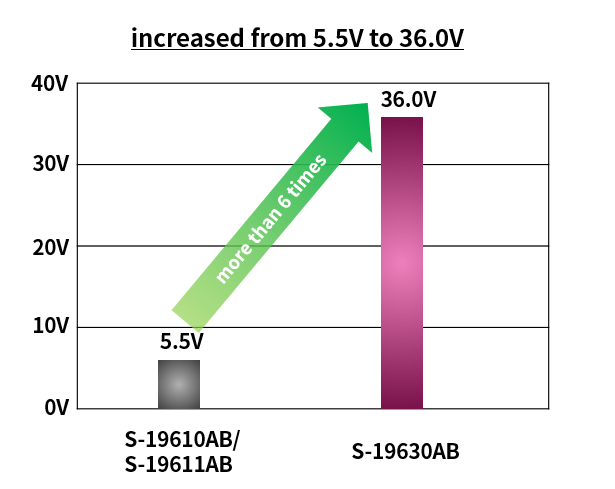 Figure 4 shows the future plan of the ABLIC's operational amplifiers for automotive use. Improving performance of the products will boost its share in the new market such as EVs. The kit with amplifiers and sensors will replacing traditional hydraulic pressure control circuit with a new one and it will drive the high-precision of the whole system.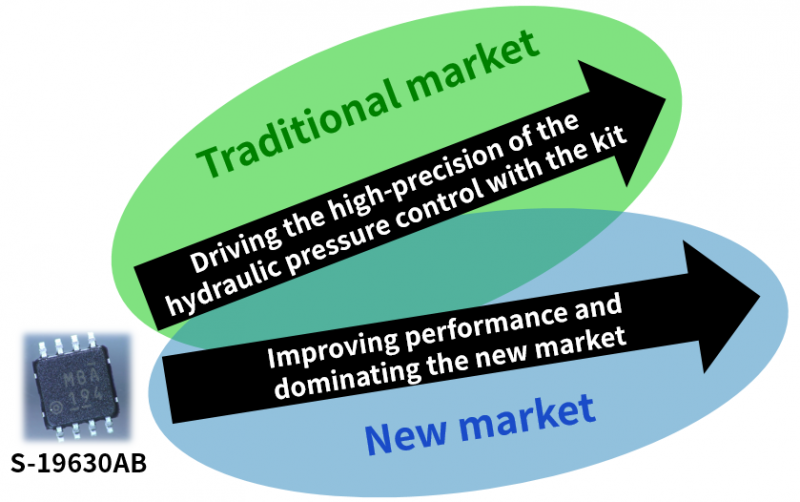 Above approach is applicable to the consumer products. In the next article, I will consider the future plan of the operational amplifier beyond the automotive use.
Prev.: CMOS Operational Amplifier for Automotive Use S-19630AB,
supporting fuel-efficient and comfortable driving
for Automotive Use, CMOS Operational Amplifier S-19630A
Related Information