8/20/2019
Techanalye Co.,Ltd.
Last time, I introduced S-85M0A and S-85M1A, ultra-high efficiency step-down switching regulators, focused on the three features. Applying WLP package to realize small, thin and low EMI (Electro-Magnetic Interference) that reduce noise in the medium and higher frequency bands which are commonly used for LPWAN and GPS. Industry's top-level low current consumption and high-efficiency that previous products also supported are inherited. As shown in the Figure 1, S-85M0A and S-85M1A are the products that combine these three features which assume vital role in IoT and wearable devices.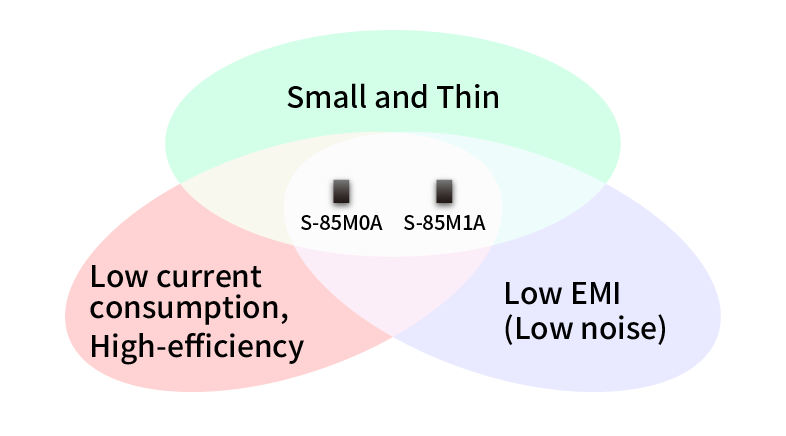 How can we deliver these attractive power management ICs to IoT device development scene more quickly? IoT business will start soon in full scale in various industries.
Small and thin is advantageous term for wearable and healthcare device such as hearing aid. Low EMI, in particular, noise reduction around the 1GHz – 2GHz is expected to apply to smart mater and devices equipped with GPS function which use Sub-1GHz band or over 1GHz band. Low current consumption and high-efficiency at light load are of course essential for wearable and IoT devices which require longer battery life.
But to operate these systems, not only power management ICs but also microcontrollers, memories, communication chips and so on are necessary (See Figure 2).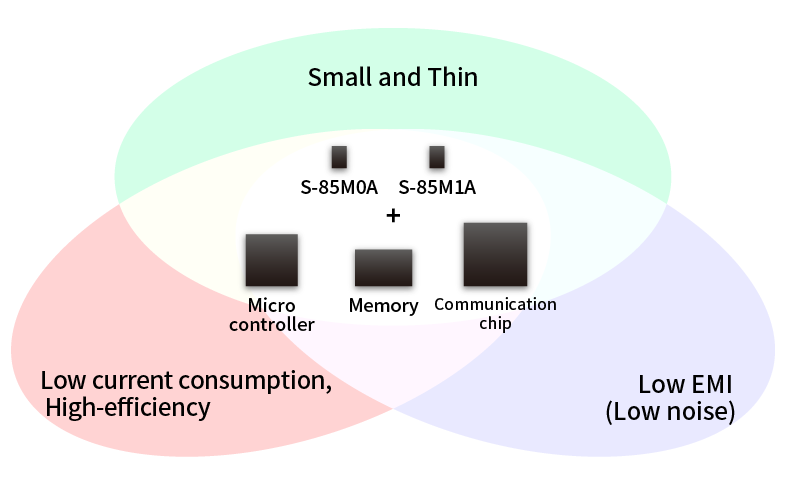 Then, what kind of microcontrollers and communication chips are appropriate?
Compact and energy-efficient microcontrollers and communication chips designed to operate around the 1-2GHz band are desirable to take advantage of the features of S-85M0A/S-85M1A. From these microcontrollers and communication chips' perspective, compact power IC which provides stable power with low current consumption, high-efficiency and low noise extracts their electrical and communication characteristics.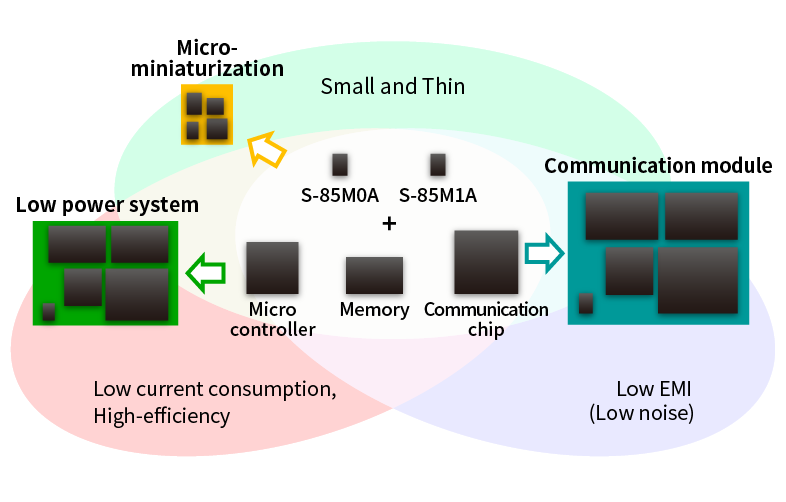 If these combinations are assembled onto a board and provided as an evaluation kit as shown in the Figure 3, customers can evaluate their system on it. If there are no problems, these boards can be used for end products as Figure 4 shows.This reducing the need to find a suitable microcontrollers and communication ICs combined with S-85M0A or S-85M1A. And ABLIC can offer customers the optimum chip and module combination to get the maximum performance.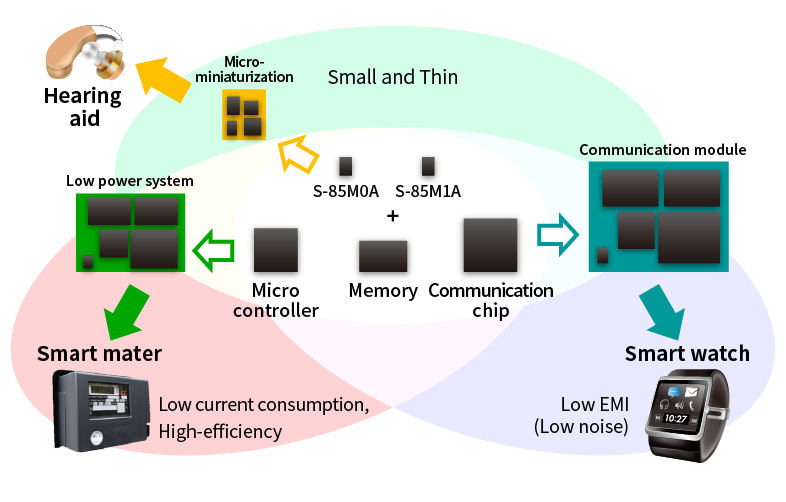 If these boards which support to incorporate S-85M0A/S-85M1A into various products are developed and delivered to many customers, it may lead to a new era that ABLIC's power management ICs are in every device in the world. 
Related Information