— Ideal for Automotive Camera Modules and Other Devices Demanding Small and High-sensitive Components—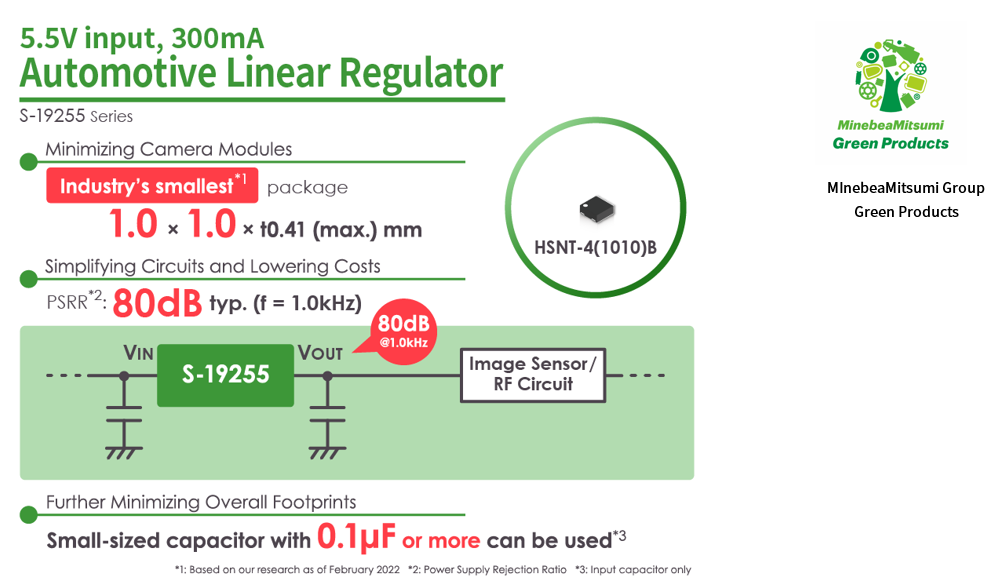 ABLIC Inc. (President: Nobumasa Ishiai, head office: Minato-ku, Tokyo hereinafter "ABLIC"), a group company of MinebeaMitsumi Inc. today launched the S-19255 Series of automotive LDO linear regulators.
 An LDO linear regulator is an IC that regulates voltage to maintain a stable output voltage.
 The new S-19255 Series launched today comes in the HSNT-4(1010)B (1.0×1.0x t0.41mm), the industry's smallest package contributing to greater ease of design to flexibly accommodate smaller camera modules.
 Another characteristic of the new S-19255 Series is its high PSRR(Power Supply Rejection Ratio). PSRR is an indicator of the extent to which power supply variations (ripple) can be removed from the output. This high PSRR product suppresses ripple over a wide frequency range to deliver clean power making it the ideal companion to high-sensitive camera modules.
 The-S-19255 Series is also PPAP (Production Part Approval Process) capable and planned for compliance with Grade 1 of the AEC (*)-Q100 (*Automotive Electronics Council) quality standard for automotive ICs.
(*1) Based on our research as of February 2022
Major Features 
Housed in the industry's smallest and easily mountable HSNT-4(1010)B (1.0 x 1.0 x t0.41mm) package
The HSNT-4(1010)B package comes with highly robust protruding outer leads that simplify mounting and enable automated visual inspections.
Our package lineup also includes SOT-23-5 packages allowing choice to suit specific applications.
Permits high PSRR over a wide range
Compatible with small input/output capacitors
Automotive quality

These series have passed the triple-temperature test (low, normal and high temperature), and meet AEC-Q100 standards—the reliability and quality test defined by the Automotive Electronics Council (AEC). They are also Production Part Approval Process (PPAP)-capable. These factors ensure they are well suited to the harsh environment of automotive applications.
Application Examples

Product Line Up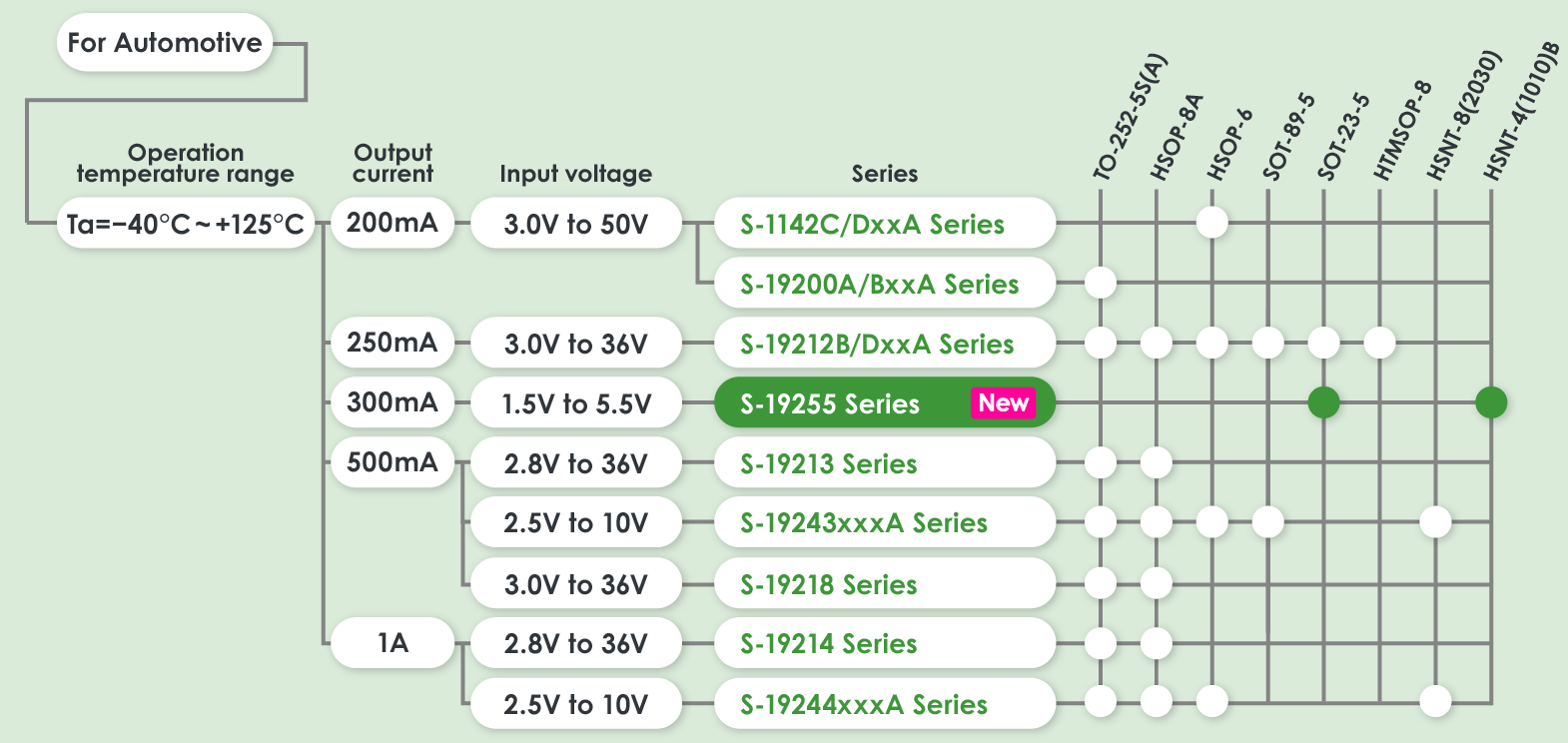 S-19255 Series Product details
https://hub.ablic.com/en/products/s-19255
Website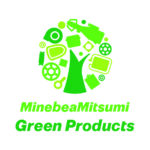 This product series is MinebeaMitsumi Green Products which was certified as outstanding environmental contributing products.
Contacts
ABLIC Inc.
Masae Onuma
E-mail: pr@ablic.com
https://hub.ablic.com/en/pr-inquiry?rf=support