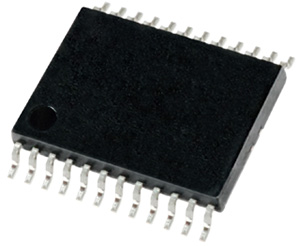 ABLIC Inc. (hereinafter "ABLIC"), a semiconductor manufacturer, launched the S-8245A/B/C/D Series, a protection IC for 3- to 5-serial cell batteries, that directly controls an external FET* to protect batteries from being overcharged or overdischarged.
The new product, the S-8245A/B/C/D Series has the following features. (1) In addition to common overcharge, overdischarge and overcurrent protection functionalities, it also provides temperature protection to enable configuration of circuits offering even greater safety. (2) A power-saving function prevents dark current from causing loss of battery pack capacity during shipping. (3) An overcharge detection voltage accuracy of ±20mV and a low power consumption of 20uA max. despite high performance place it among the top performers in the industry.
The switching pins can be used to extend protection to 3, 4 or 5 serial cells. The cascade function of the S-8245A/C Series allows you to configure protection circuits comprising six or more cells to accommodate a wide variety of applications.
*FET: Abbreviation for field effect transistor.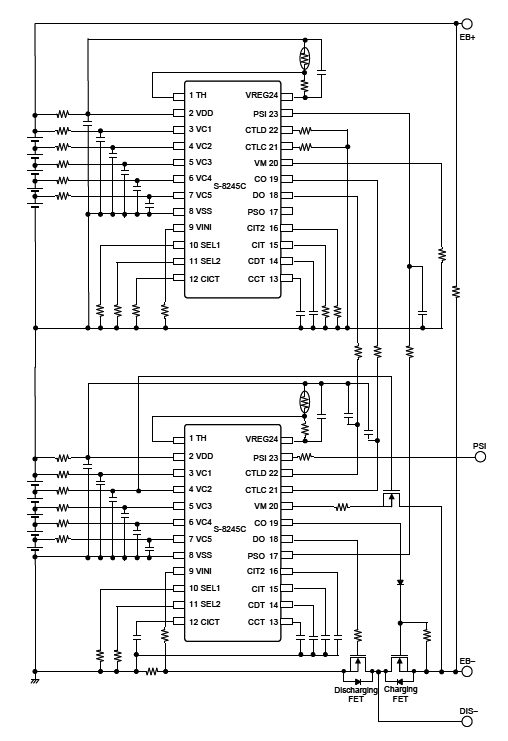 Major Features
1. Temperature protection function that monitors four types of temperatures

2. Power-saving function eliminates depletion caused by dark current

3. The accuracy of overcharge detection voltage is ±20mV; power consumption is 20μA max. despite high performance
Application Examples
– Power tools, cordless vacuum cleaners, robot vacuum cleaners, drones, ESSs, UPSs, industrial devices, etc.
Data sheet URL:
https://www.ablic.com/en/doc/datasheet/battery_protection/S8245A_C_E.pdf
https://www.ablic.com/en/doc/datasheet/battery_protection/S8245B_D_E.pdf
Inheriting the semiconductor business of Seiko Instruments Inc., ABLIC Inc. is an IC manufacturer pursuing the further development of analog semiconductors.
Contacts
ABLIC Inc. 
Nobuo Abe
E-mail: 

https://krs.bz/ablic/m/pr_inquiry_en