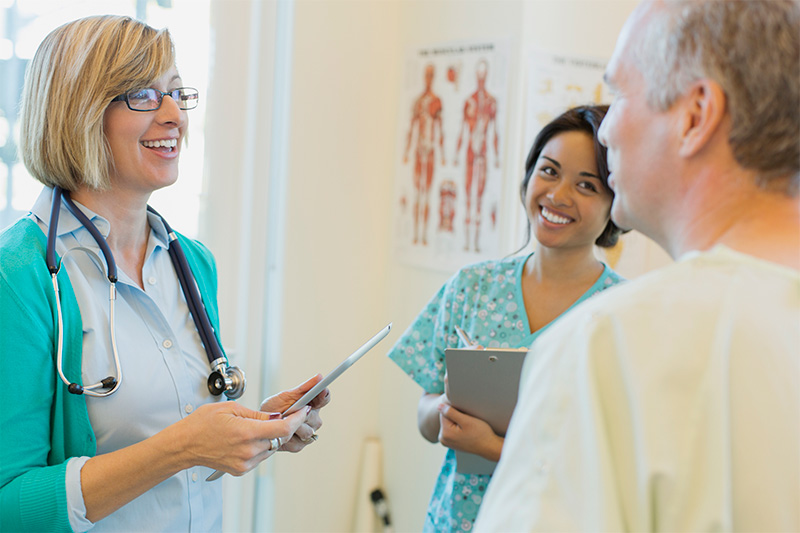 Better Image Quality, Downsizing, and Cost Reduction
with ABLIC Ultrasound High-Voltage Digital Transmit Pulsers
Key Features
High-integration facilitates downsizing and cost reduction
ABLIC Quad/Octal/16-ch pulsers integrate logic input interface, voltage level translators, MOSFET gate drive buffers, and high-voltage high-current P-channel and N-channel MOSFETs.
Besides, T/R-switches, active ground clamps, floating power supplies, output HV blocking diodes, output HV clamp diodes, noise-cut diodes, active output termination, power-on reset function, thermal protection, waveform memory, and delay calculator are incorporated depending on products (*1).
Well-matched positive and negative pulses for better image quality
Well-matched output impedance and current of P-channel and N-channel MOSFETs, and active ground clamps result in excellent positive and negative-onset pulse matching and low harmonic distortion (*2).
Active output termination working with active ground clamps improves isolation performance in receive period.
Synchronizing data with a clock signal improves output jitter performance and channel-to-channel delay mismatch.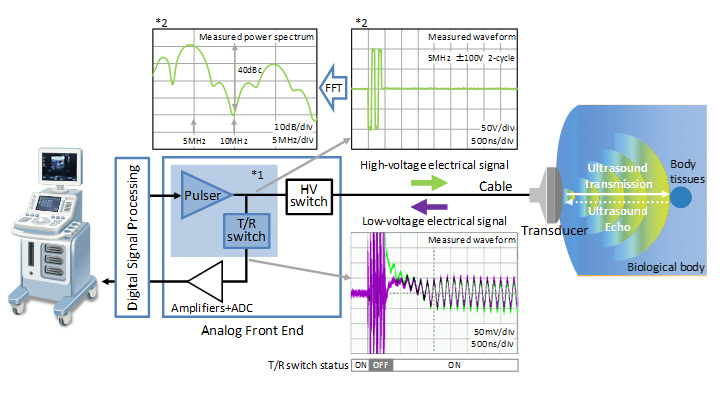 Applications
Medical Ultrasound Imaging
Piezoelectric Transducer Drivers
Flaw Detection
Pulse Waveform Generator
Ultrasound Digital Transmit Pulsers
For details, please contact our sales representatives.